2019 Wheels of Wayne Car Show Vehicle Registration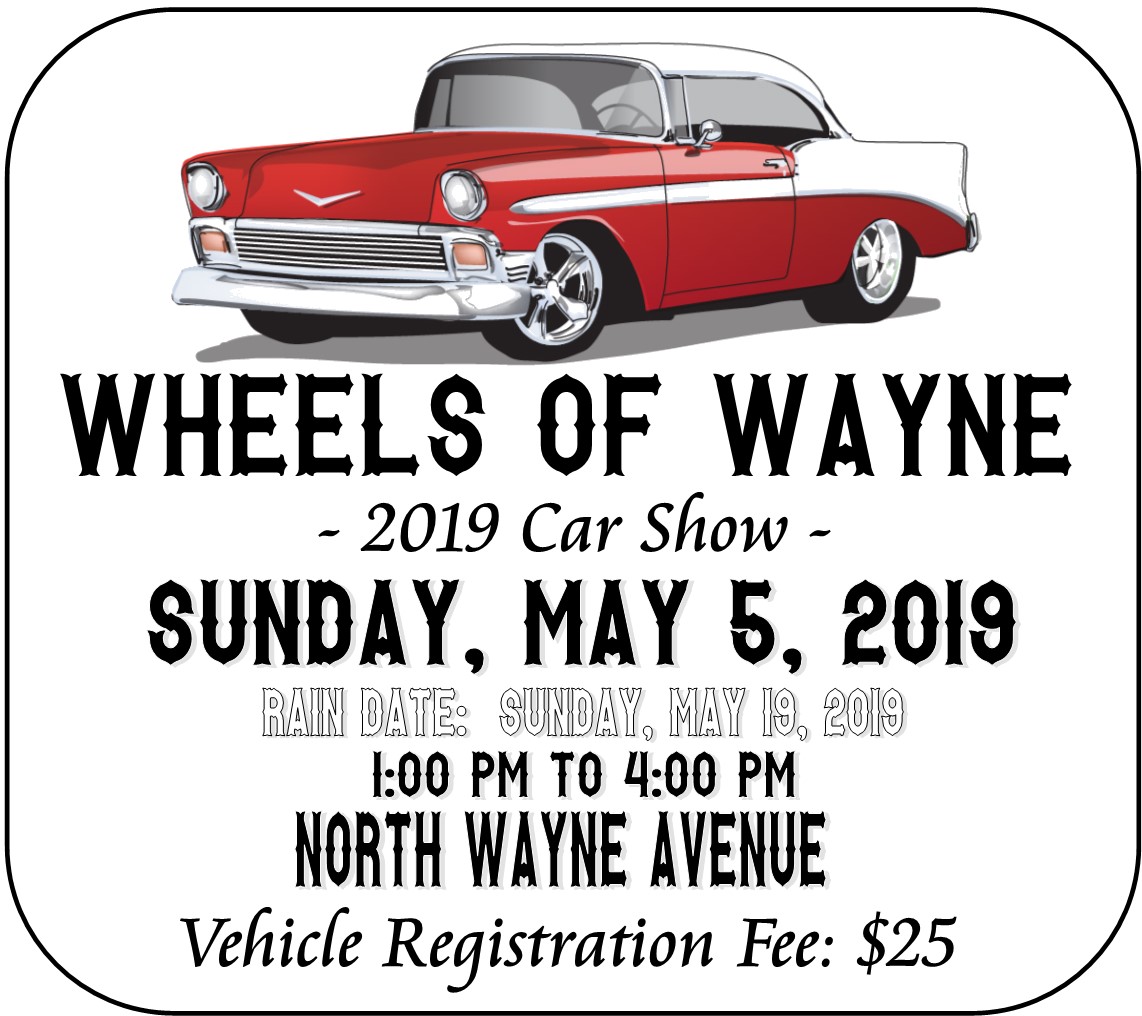 Welcome to the 2019 Wheels of Wayne Car Show online registration! All years, makes, models, trucks, motorcycles, and eco-friendly cars are welcome! This community event includes live entertainment, food, prizes, and more for the whole family!
Registration will be on a first come, first serve basis, as space is limited! Participants registering a vehicle must be 18 years of age or older.
Please submit a picture of your vehicle when registering. You can email your picture to recreation@radnor.org with your name, year, make, and model listed or bring in a copy to the Radnor Township Building.
Event Day Information:
All vehicles must be parked by 12:00 pm.
Be aware that cars will be parked close together in the footprint.
On the day of the event, your car may be moved due to unexpected circumstances.
Please advise- parking will take place on North Wayne and West Avenue depending on your time of arrival.
Please arrive at the same time with any cars you intend to park beside.
Additional information including arrival time and other important day-of instructions will be communicated via email in late April.
Please contact the Radnor Township Recreation & Community Programming Department if you have any questions: 610-688-5600
*
Denotes a required field